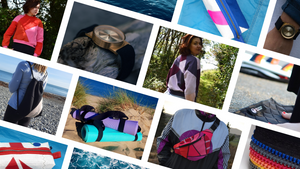 WELCOME TO THE UPCYCLE MOVEMENT
A hub for upcycled design
We are a community of change makers.
Where most see waste - we see possibility
Shop Now
"It's only waste if we waste its potential"
Now, more than ever, we need to support these innovative, design and business ideas that are offering waste solutions and those which will help to implement a more sustainable, circular economy. There are so many amazing things happening.
business opportunity
Re Source
Re Source provides a platform for sourcing waste streams (resources) and connecting these with designers who can repurpose them.
Does your business have a waste stream that could be a resource? Are you a designer looking for materials to use?
Learn More
Why choose upcycled?
Repurposed
We rescue and transform materials that otherwise would have gone to landfill. The results are unique and sustainable products.
Impact
By supporting these forward thinking designers - you are voting to help make the world a more sustainable place and to continue the story and adventure of materials that still have so much life to give.
Little by little, together we make a greater impact.
Environmental
Our products are locally made with locally salvaged materials. Environmental consideration is at the forefront of each stage - from source, to design, to materials, to process and packaging.
What is upcycling?
Upcycling is the reuse and reimagining of otherwise discarded objects or materials in such a way as to create a product of higher quality or value than the original. Upcycling continues the life of the object, keeps it out of landfill and adds value.
The 'up' refers to the value and quality added.
Is upcycling the same as recycling?
No! The main difference between the two is the process.
Recycling essentially breaks down the material. This can then be reformed into something new, but the broken down fibers tend to be of lessor quality. Often it is blended with virgin material to give it strength. Resources and energy are used throughout the processes. eg: recycled plastic bottle broken down into fibers and turned into a t-shirt.
Whereas upcycling is more energy efficient and materials are not broken down or degraded - instead, they are re-imagined and repurposed - adding value and quality while extending the lifespan of the material. eg: laptop case made from old wetsuits